Cities
Aledo Texas
---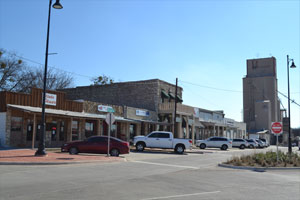 Aledo, Texas
Aledo offers over 100 hundred years of Texas history and is located in Parker County, just west of Fort Worth, Texas. If you are looking for outstanding schools that have achieved academic excellence along with a quiet lifestyle, Aledo is just the place.
Aledo is growing with a new generation of families that seek that hometown atmosphere as a community with easy access to work and many North Texas attractions.
Aledo is a great place to raise a family while living the lifestyle you can embrace.
Aledo Resources
Willow Park
---
Willow Park, Texas
Willow Park
is located in
Parker County
about 20 miles from the Fort Worth Metroplex. The city is focused on careful planning to accommodate both commercial and residential properties, but the main focus lies with the residents of Willow Park.
Willow Park offers several subdivisions to choose from such as Willow Crest, Northchase, Willow Springs and Willow Springs Oaks.
This little country town has been discovered and has become a great community to live in, but close enough to the Fort Worth Metroplex for work and entertainment.
Hudson Oaks
---
Hudson Oaks… A Partner in Your Success
Located along the I-20 and US 180 corridor just west of the Dallas/Fort Worth Metroplex, the City of Hudson Oaks is fast becoming the rising star of east Parker County. Phenomenal highway access, a quiet rural setting with room to grow, a business-friendly environment and a community where everyone knows everyone else's name all put Hudson Oaks in an ideal position to define itself as it grows.
City leaders are looking not just for developers, but for developers who will be partners in the expansion of a vibrant new city in a high-growth area. We're aggressively seeking new investment to bring a solid sales-tax base to Hudson Oaks.
A recently completed Buxton demographic analysis of the city shows that product category demand spending within the Hudson Oaks trade area (the area within a 12-minute drive from the city) is nearly $950 million a year. The population for this trade area is 48,389 and consists of 17,922 households. The study shows that Hudson Oaks can easily support new retail.
Weatherford
---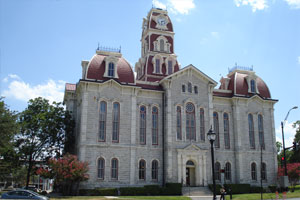 Weatherford, Texas
Weatherford, known for its focus on community and family, is becoming one of the premier communities to live in the North Texas area. Weatherford is located about 20 minutes west of Fort Worth, Texas and it is full of history.
Weatherford is proud of its heritage and full of rich, western and pioneer history but looks to  a future with progress and economic vitality.
Families enjoy the community for many of the following reasons:
Quick 20 minute commute to downtown Ft. Worth
Cutting Horse Capital of the World
Local shopping includes; Belks, JC Penney, Kohls, Target, Home Depot, & Lowes just to mention a few
Restaurants includes; On the Border, Chili's, Cracker Barrel, Fire Oak Grill, Cotton Patch, El Fenix, Rio Mambo & many fast food eateries
Weatherford Lake for the water sports advocate
Peach Capital of Texas with annual Peach Festival every July
Weatherford College established in 1869 and growing
Health needs serviced by Weatherford Regional Health Care System
Home of Mary Martin, the original Peter Pan and mother of Larry Hagman, aka J.R. Ewing from the Dallas TV series
Weatherford is "Growing with Tradition."
Fort Worth
---
Fort Worth, Texas
Fort Worth, also known as "Cowtown", is considered one of the greatest cities in the USA. It is an energetic city that is full of life. Offering you culture, genuinely friendly people and
the quality living
that you have heard of and expect from the great state of Texas.
The Fort Worth Metroplex offers everyone something from a strong economy, great jobs, outstanding education, attractions and so much more.
The Metroplex offers you 4 wonderful seasons of weather. Winters are mild, spring is full of life and  gorgeous flowers are blooming everywhere. Summers are hot and fall is when the colors change and the climate is perfect.
When looking for a home in the Fort Worth area you have several options. From wide-open ranch homes, master planned communities to high-rise condos.
Fort Worth, Texas Resources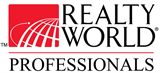 709 FM 1187 N. #200
Aledo, TX 76008
Phone: 817-441-7707
Mobile: 817-690-0976
Fax: 817-441-7993