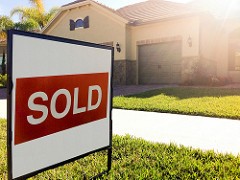 More sellers are now including home warranties with the sale of their homes to entice buyers. The idea is that having a home warranty provides peace of mind for the buyer that if something breaks – usually within the first year of ownership, they won't have to pay for it. However, homeowners can purchase a home warranty at any time. Before you decide to buy one or include it with your sale, you should understand what it is and when you need it.
What is a Home Warranty?
A home warranty covers the components of a home, such as heating and cooling systems, appliances and water heaters. It usually doesn't include minor repairs such as plumbing leaks. It can be purchased for any age home, though the cost will increase with older properties just because of the likelihood that you'll use it more.
With some warranties, you pay only a set amount regardless of the cost of the repair or replacement. With other programs, you pay a portion or percentage of the cost. It's important to read the fine print before you select a warranty. Know what is included and what can be added for an extra price.
The Benefits
For the buyer, a home warranty provides peace of mind. You know you won't rack up hundreds of dollars in repairs or use up your emergency fund for major issues. Keep in mind that the cost of just one repair can be as much as the entire annual cost.
For the seller, a home warranty may bring in more buyers, especially if the person is selling an older home. First-time buyers don't always have a lot of money to put into the property, and a warranty would reassure them they won't have a lot of major expenses.
The Downside
You may pay into a warranty for years and never need to use it for repairs. This is money that is lost with no rewards. You'll most often see this case with newer homes. You also don't need a special home warranty on a recent build if it is still covered under the builder's warranty. For example, most appliances come with a two- or five-year manufacturer's warranty, so you wouldn't need a separate home warranty.
In the end, the decision comes down to you and how prepared you feel you are to pay for unexpected expenses. It also depends on how old the home is you're buying or if you will get more offers if you're selling. Call me today, I would be more than happy to answer any questions you might have about the home buying process, Pam Snowden 817-690-0976.
Pam Snowden
Realty World Professionals
817-690-0976 (cell)
Image courtesy American Advisors Group/flickr.com